Určite ste zaregistrovali, že počas prehliadky Elie Saab jedna modelka stratila rovnováhu a spadla na pódiu. Nie je to nič nezvyčajné, ale určite to vzbudí pozornosť. Veď napokon chodiť v 2 číslach väčších topánkach + uletené dizajnérske kreácie nie sú pre modelky žiadna malina. A ak aj modelka spadne, tak návrhár má aspoň o chvíľkovú slávu postarané- ak už nič iné.
Na youtube som našla skvelé video s najlepšími pádmi. Je od
failurecollection
Viem, že niekomu to príde úbohé smiať sa na cudzom nešťastí, ale musíte uznať, že niektoré pády sú naozaj komické.
I´m sure you have noticed that during Elie Saab show, one model lost a balance and she fell on catwalk. It´s nothing unusual, but it makes a splash. After all, walking in 2 sizes bigger shoes + crazy designers´ creations are not easy for models to wear. And if model falls, then designer will have cared for a fame- if nothing else.
On youtube I found great video with the best fails, it´s from
failurecollection
I know that for someone it seems to be pathetic to laught at unhappiness of others, but you have to admit that some fails are really funny.
Tu je spomínaný pád Elie Saab modelky. Video je od
Take it News
Here is mentioned Elie Saab´s model
fail. Video ss from
Take it News
elle.cz
Tu je zopár fotiek asi najčudnejších topánok aké som videla. Obdivujem (a zároveň ľutujem) tých, ktorí ich mali aspoň raz na sebe.
And here are few pics, probably the most strange shoes I´ve ever seen. I admire (and regret at the same time) the ones, who wore them at least once.
www.smashinglists.com
caxigalinas.blogspot.com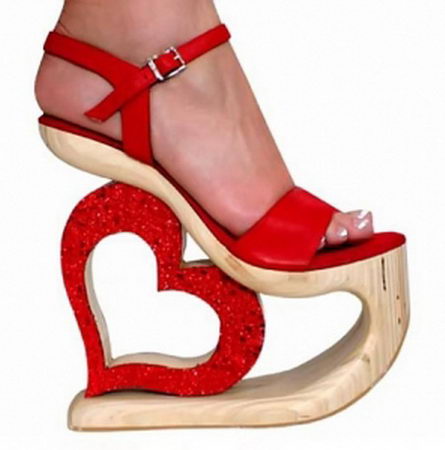 www.designswan.com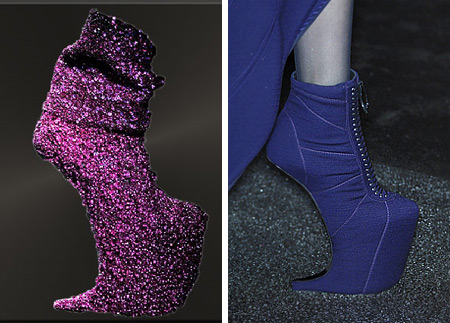 geniusbeauty.com
www.memecenter.com