Prstene na hánky alebo knuckle rings sa stali must-have tejto sezóny. Nenosia ich len celebrity, ale objavili sa aj na prehliadkových mólach.
Knuckle rings have become must-have of this season. They´re not worn just by celebrities, but they also appeared on catwalks.
wittlebutters.com
Existujú 2 typy takýchto prsteňov. Prvý typ tvoria viaceré tenké krúžky, ktoré sú na 1 prste. Druhý typ sú prstene, ktoré sú navzájom spojené a väčšinou tvoria nejaký nápis.
Pravdepodobne najprv bol druhý typ prsteňov, pretože slovník uvádza preklad slova ,,knuckles" ako malú kovovú zbraň, ktorá sa nosí na chrbte hánkov prstov- u nás je to slangovo boxer. Tento typ sa takisto používa kabelky clutch.
There are 2 types of these rings. First type is made by several thin small circles, which are on 1 finger. Second type are rings with are connected to each other and they usually create some text.
Probably, second type of rings was first, because dictionary says that ,,knucles" is
a small metal weapon worn over the knuckles on the back of the hand. This type of rings is also used on clutch bags.
weheartit.com
www.amazon.com
carilloncity.com.au
Tieto prstene sa objavili aj u rôznych značkách, ako
Balenciaga, Chanel,
Alexander McQueen a Lanvin. Prstene ako Lanvin môžeme nájsť vo viacerých obchodoch, ale tie tenšie a viackusové si ešte len teraz razia cestu do slovenských obchodov.
These rings
also appeared in different brands, such as
Balenciaga, Chanel,
Alexander McQueen and Lanvin. We can find rings inspired by Lanvin in many shops, but the thinner a with more pieces just now come to slovak shops.
Balenciaga

lifestyle.inquirer.net
Chanel fashionista.com
Alexander McQueen

popupuau.com
www.mytheresa.com
Lanvin www.monstyle.nl
A tu je pár inšpiratívnych fotiek z internetu:
And here are few inspirational pics from internet:
www.hercampus.com
www.weddingbee.com
www.creativebeautyhealth.com
www.rachelpfeffer.com
www.creativebeautyhealth.com
www.popscreen.com
www.calvirose.com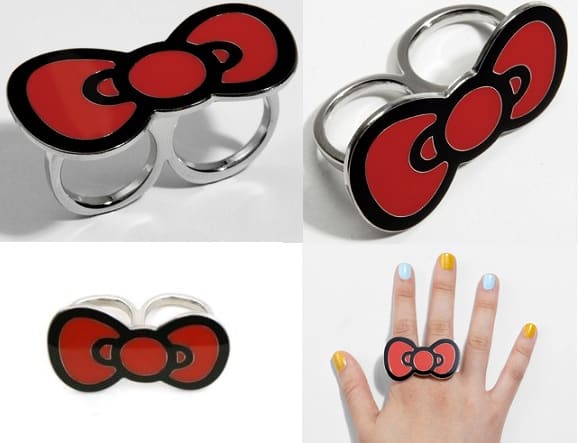 www.geekextreme.com